It's a growing choice of blinds in Singapore. Venetian Blinds are 50mm or 75mm horizontal slats stacked parallel and suspended together with ladder tapes in-between to create a sophisticated visual appeal. These slats can be rotated almost 180 degrees, thus it closes or opens in either direction. This feature enables the slats to tilt at an angle to control the amount of sunlight entering the areas. It can also be lifted up or down all the way. Generally, we supply 2 types of materials – PVC & Wood Venetian Blinds. Both materials offer different advantages, disadvantages, colours and texture.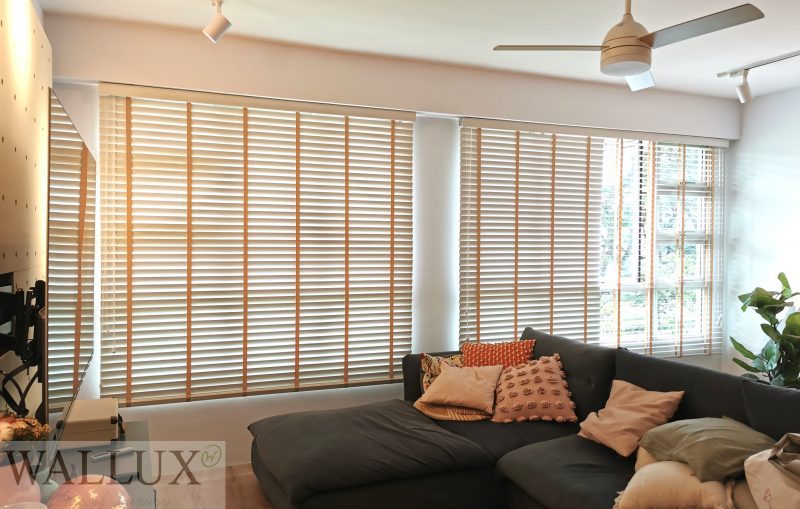 Example of PVC Wooden Venetian Blinds in a 5 Room BTO.
Venetian blinds made from wood composite which is fauxwood. If offers modern and Scandinavian outlook that is often used in spaces such as living room, kitchens, dining rooms, study rooms or laundry areas. PVC is the more cost-effective option comparing to wood and can sustain the high humidity areas.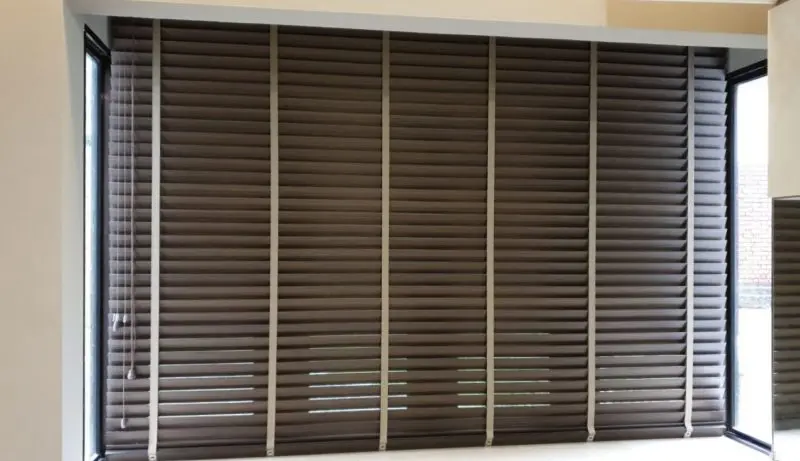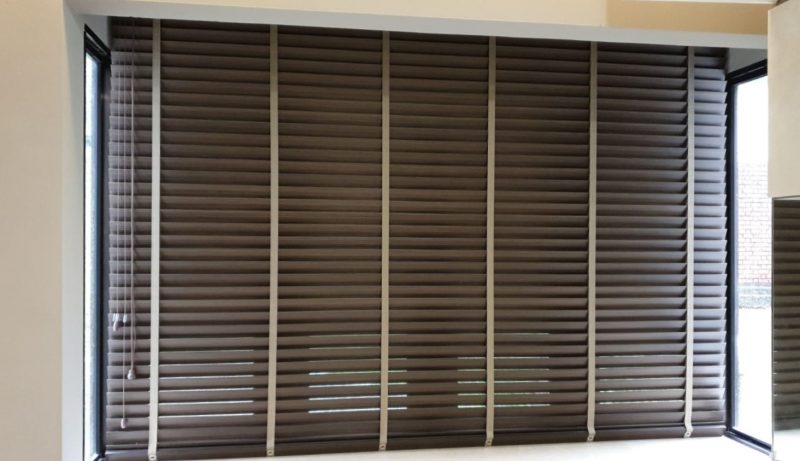 Example of Wood Venetian Blinds in a Condo's bay window
Our Wooden venetian blinds are versatile and comes in basswood, lightwood and engineered basswood materials. Wood are lighter material compare to PVC and eco-friendlier.