Roller blinds is a shade of blinds that rolls up or down. It is commonly seen in office and recently in residential as well. With its high demand in market, it remains as one of Singapore top choice of blinds when it comes to window-covering since it is cost effective and durable with simple mechanism that can be replaced in the long run. Roller Blinds make it a good choice for most busy households as its easy to maintain by using either wet or dry cloth to clean. We offer smooth and heavy-duty mechanism for different usage as well as designs that suit your light, glare, heat and privacy needs. Majority of our materials are low VOC (Volatile Organic Compound) which are suitable for those sensitive to smell and touch.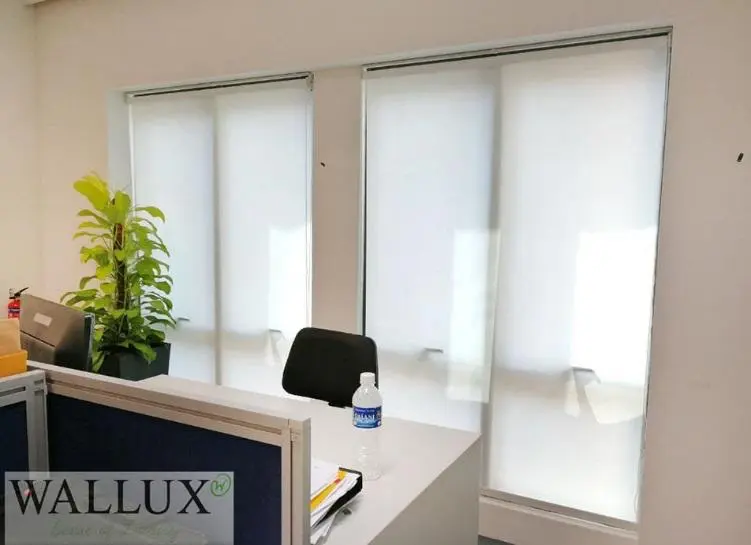 Example of Dimout Roller Blinds which block 50 – 70% of light depending on the colour chosen For those who wants privacy and yet wish to allow day light into your space.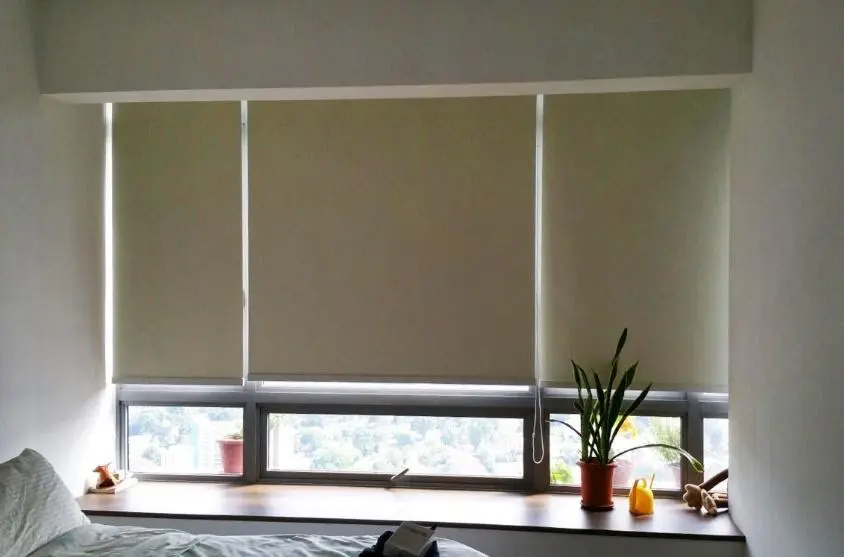 Example of 100% Blackout Roller Blinds which cut of privacy, light and heat from sun. Blocks UV ray too.
Example of Sunscreen Roller Blinds which have regulated openness of gaps on it to allow partial sunlight and air to bypass. Ideal for Kitchen, Living room or Study Room.